We are on a mission to change the way, racing drivers practice.
We take the practice sessions to your simulator at home. Practice your driving technique every day without leaving the confines of your home. And arrive on race day, prepared and faster than ever before.
Practice your core racing technique
Without being in the car
You control your car with your throttle and your brakes, not with your steering wheel. The steering wheel decides whether your car goes to the left or to the right, but it is your pedals that control your car's weight distribution and create more or less grip.
With Baseline Driver Training you are given the opportunity to change your own setup instead of your car's setup. You will have the opportunity to constantly improve your skill set and your own abilities and the way you handle the car. This setup will accompany you for the rest of your life, no matter what car you drive, whereas if you only change the car's setup, it will only work here and now, because the conditions change all the time.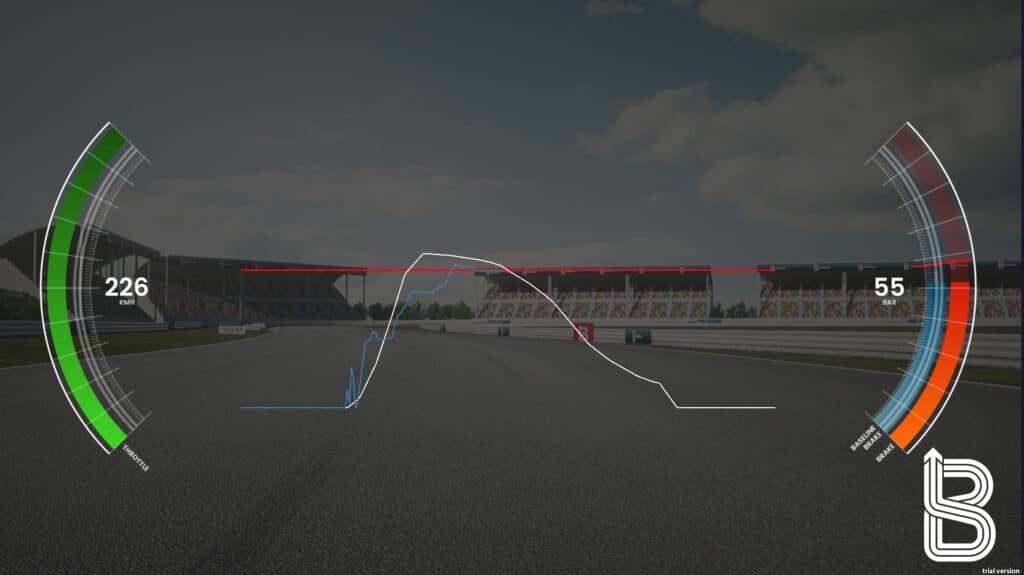 Your daily racing practice session
Stop endless spending on test days with little to no learnings.
With Baseline Driver Training, you will learn more with only 30 minutes of practice 3-5 days per week.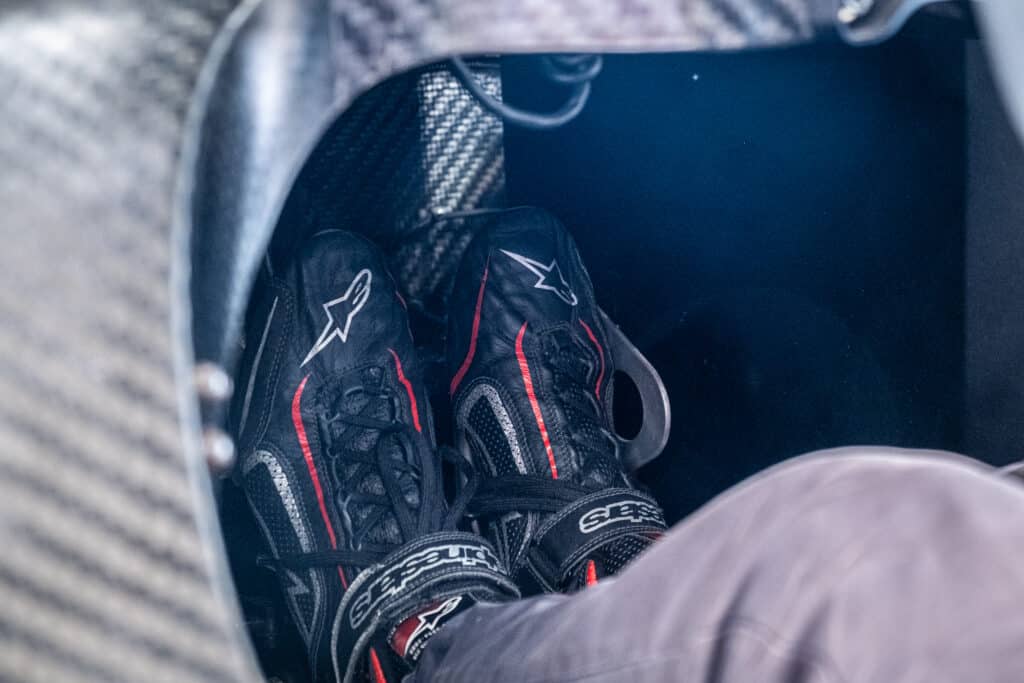 Our core training is based on replicating pedal traces using your simulator equipment. 
This helps your muscles to remember the peak pressure, the motion and the bleed, which will let your brain focus on more important things while driving on track.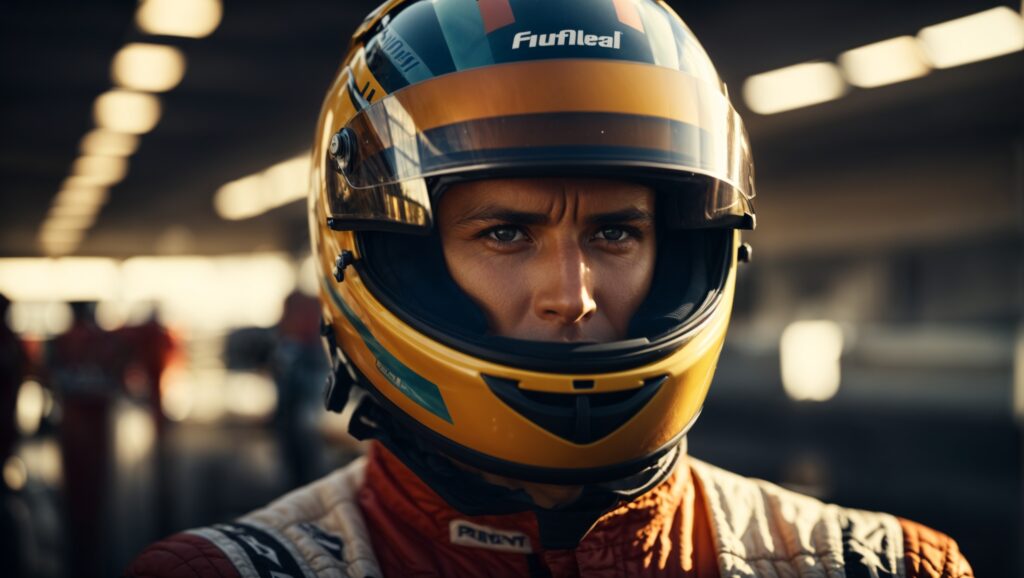 While you are practising the pedal traces, why not add some brain training to improve the challenge? 
We are using certified and science-based exercises that improve your mental capacity on and off track.
Start your 7-day free trial now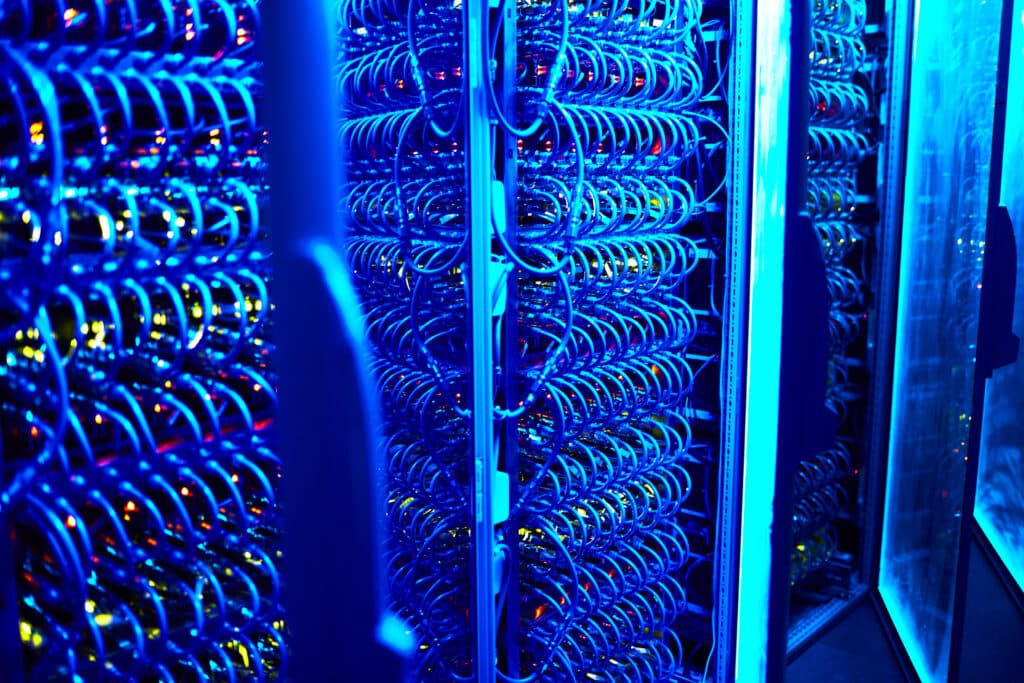 Get reference data from your own car
Import your telemetric data from Motec, VBOX, AIM and other dataloggers and practice using real data from yourself or a reference driver. Learn more.
The most efficient practice method
Have you heard about Deliberate Practice or the 10.000 hour rule?
Swedish psycologist Anders Ericsson spent most of his career discovering what makes the top athletes best in their field. His theory was, that it was not their natural ability – their talent – that took them to the top. It was thousands of hours of focused, deliberate practice.
Our training model is built on the foundation of the Deliberate Practice Theory, adapted to training the driving technique of racing drivers.
Simple training. Instant results.
Trusted by professional drivers and coaches worldwide
For me Baseline Driver Training is about the truly basic abilities you need to master when racing. At the same time it can help you to believe in yourself and make sure you have practiced so much that you don't end up in a situation where you begin to doubt yourself. If you have a really strong belief in yourself and that what you do is good enough, it's much more difficult to end up struggling with negative thoughts.
Nicolai Kjærgaard
GT3 Driver
In preparation for the final two races of the DS3 Cup, I used the Baseline to refine my braking technique. This has made a significant difference, which is evident both in the data and, most importantly, in the results.
Nicolai S. Jonas
DS3 Cup Denmark
START PRACTICING YOUR BASELINE TODAY
We are nowhere near the cost of four new tyres and yet, Baseline is more effective.
Pick the subscription type that you prefer to get started.
7-day free trial included!
Annual
€
119
Pay monthly: €9.92 per month
Your subscription will be active as soon as your payment is completed.
The subscription will be automatically renewed. If you wish to cancel your subscription, you can do so until 24 hours before renewal is due.
All prices are listed in Euros (EUR) and include 25% VAT.
The first 7 days works as your free trial. We won't charge your account before the trial runs out.