Become a better
racing driver
every day
Apply professional learning techniques to your motorsport training routine
Using your simulator to practice the driving technique is a great help to improve in a sport where actual practice can be difficult and expensive to do.

Completing lap after lap in your simulator does lack one thing: a professional coach that helps you focus on the areas that you will benefit the most from improving.

Baseline Driver Trainer will be your personal trainer, helping you to achieve greater results on track while practising your driving technique in the simulator.

Utilising knowledge and experience from more than 30 years of racing, coaching and teaching, Baseline Driver Trainer combines the technical demands of a racing car with advanced learning techniques used for professional driver coaching.

Are you ready to take the next step and become a better and more skilled driver?
First step:
Improve your braking
Braking is more than just pressing the pedal. In fact, there are more than ten factors in the equation of a perfect braking. It's all about timing, precision, muscular control and … repeat.
With our simple, yet advanced, training program, you will see your pedal control increase day by day. Applying deliberate practice and precise measurements will help you progress faster than you though possible.
After more than 25 years as a professional racing driver, Tommy Schröter has dedicated his life to help motorsport talents achieve their goals.

Being the highest decorated elite motorsport coach in Northern Europe, Tommy has been developing practices and methods to boost driver performance training for years.

With Baseline Driver Training, our aim is to provide you with the knowledge and experience of the best drivers, so you can improve and learn new skills from the comfort of your own home or workshop.
About Tommy Schröter
Former professional racing driver in European racing, now a globally renowned elite motorsport coach and driving instructor. Founder of Baseline Driver Training with the ambition of changing the way you enhance your driving skills in the world of motorsport.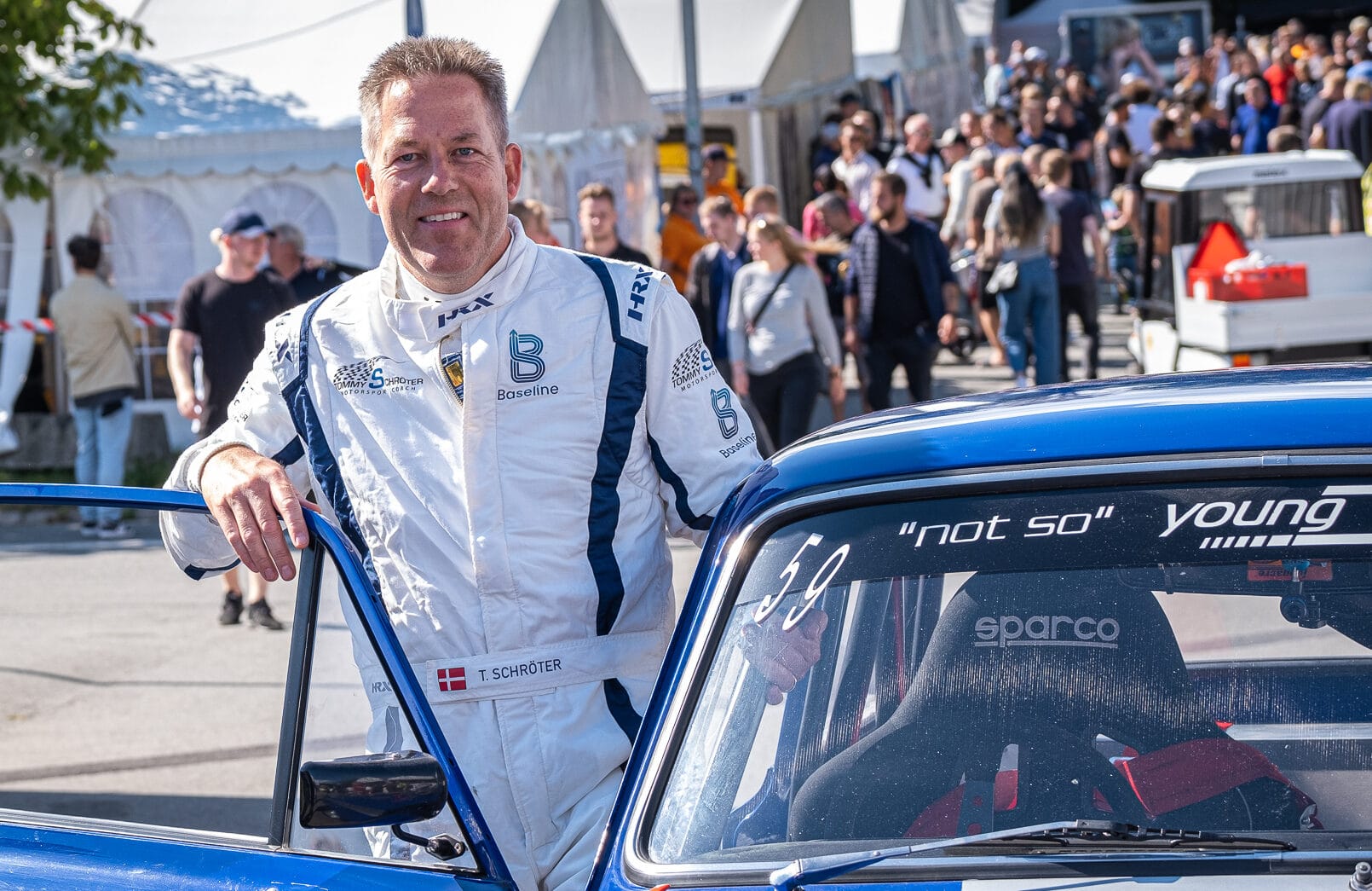 Baseline Driver Training will be launched shortly. Before we do, feel free to sign up for our free bi-weekly newsletter to get our best tips and inspiration to improve your driving technique and general performance.
Fill in your details in the form below and we are ready to go!
Fine tune your motor skills from your own simulator
Until now, practicing your core racing techniques has required many hours in the car. While simrigs and modern racing simulators are helpful in getting acquainted with track layouts and basic handling, more basic and yet important areas has never been covered.
Until now, that is. With Baseline Driver Training, our goal is to help you practice important areas such as applying correct brake pressure, maintaining the perfect bleed and perfecting that pedal overlap.
Why it's important? Because the main element in becoming a succesful racing driver is being able to control your car to perfection. With Baseline Driver Training, you are well on your way.
First step: Braking
If you have done only a few laps on track, you are already aware that the brake pedal is the most important control you've got in the car. Being able to steer and stop the car efficiently is key, and, as you probably know already, it's a bit more advanced than just flooring the pedal.
The first release of Baseline Driver Training will take you through an extensive training based on the use of your brake pedal. You will learn to apply pressure, bleed off and use your two feet on the best possible way. And we'll guide you all the way.
Curious? We get it. But it won't be long. We expect the first release to go public in Q2 2022.