 Improve your race pace
- raise your Baseline
Developed by racing drivers - for racing drivers.
Let's face it:
Racing is expensive.
It is fun, challenging and rewarding. The adrenaline when racing side by side is awesome.
The issue is that you need to be in the car in order to learn, improve and develop yourself as a driver. And since very few drivers have their own track to race on, practicing is scarse.
Until now.
We take the practice sessions to your simulator at home. Practice your driving technique every day without leaving the confines of your home. And arrive on race day, prepared and faster than ever before.
Baseline - the best way to practice
Simple, but advanced.
Agreed; it does look simple. A graph you need to follow with the movement of your pedals. 
Try it out. It's not that easy to master. And when you do, you might see an improvement next time you're in the hot seat.
It's all about science. 
Baseline Driver Training teaches your muscles how to work the pedals. When you go to the track, your muscles know what to do, and you are most likely going faster through the corner.
Want to go fast? Brake.
You probably already know this, but using the brakes the right way makes you faster. Like, much faster.
Practicing your cornering technique – braking and applying throttle – has never been easier. With Baseline Driver Training, you can practice away from the race track.
Deliberate Practice makes it stick.
Everything in Baseline is designed for you to learn and develop in the most efficient way. Utilising the Deliberate Practice theory, you will reach your goals faster and smarter.
For racers – by racers.
Our founder, Tommy Schröter, has more than 30 years of experience as a racing driver, engineer, performance coach and simulator instructor.
All his experience and knowledge has been put into Baseline Driver Training to provide you the most efficient way to reach your potential and win races.
Improve your lap times on old tyres
From €9.92 per month on annual subscription.
The most efficient practice method
Have you heard about Deliberate Practice or the 10.000 hour rule?
Swedish psycologist Anders Ericsson spent most of his career discovering what makes the top athletes best in their field. His theory was, that it was not their natural ability – their talent – that took them to the top. It was thousands of hours of focused, deliberate practice.
Our training model is built on the foundation of the Deliberate Practice Theory, adapted to training the driving technique of racing drivers.
Braking isn't just braking
If you thought that braking was just a question of kicking the pedal, think again. We've discovered more than 10 different parts to consider when practicing your braking, so how come you've never really practiced it?
Dividing your brake technique into small parts makes it easier for you to improve day by day and actually see the improvements happen.
In this video, Tommy will tell you what it takes to brake properly.
Using Baseline Driver Training, you will get tips and valuable knowledge about driving technique and mental training.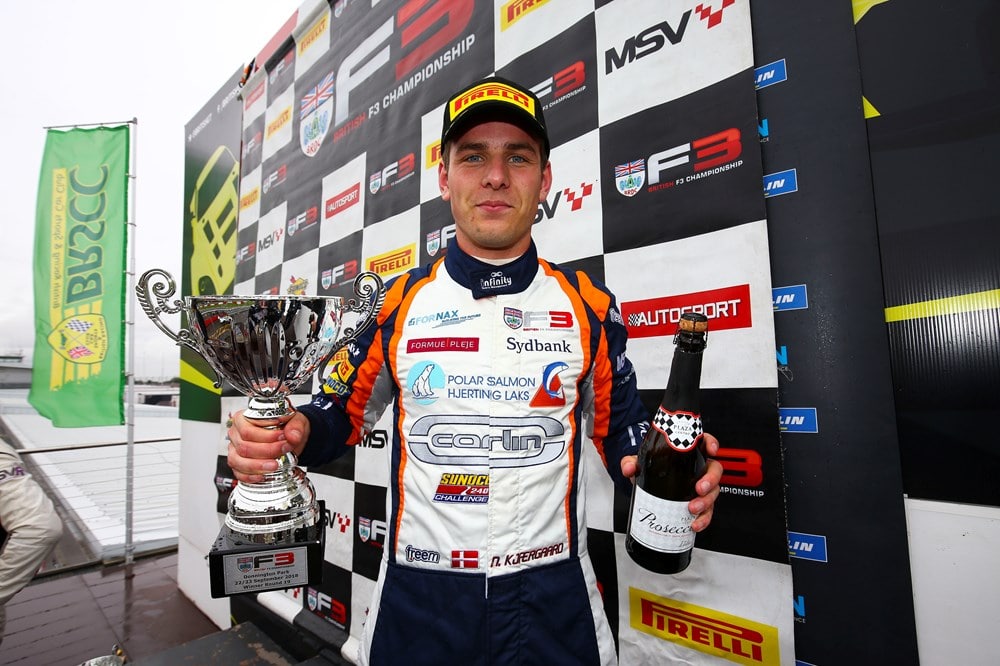 » Baseline takes everything even deeper than a simulator can do«
For me Baseline Driver Training is about the truly basic abilities you need to master when racing. At the same time it can help you to believe in yourself and make sure you have practiced so much that you don't end up in a situation where you begin to doubt yourself.
If you have a really strong belief in yourself and that what you do is good enough, it's much more difficult to end up struggling with negative thoughts.
Nicolai Kjærgaard
GT3 driver with Garage59
START PRACTICING YOUR BASELINE TODAY
We are nowhere near the cost of four new tyres and yet, Baseline is more effective.
Pick the subscription type that you prefer to get started.
7-day free trial included!
Annual
€
119
Pay monthly: €9.92 per month
Your subscription will be active as soon as your payment is completed.
The subscription will be automatically renewed. If you wish to cancel your subscription, you can do so until 24 hours before renewal is due.
All prices are listed in Euros (EUR) and include 25% VAT.
The first 7 days works as your free trial. We won't charge your account before the trial runs out.
Want some pro tips and pointers directly in your inbox?
Sign up for our newsletter (we won't spam you, promise!) and learn from the best.